Students worked extremely hard this week on refining their adding and subtracting skills. We played race to 10 000 and race from 10 000. You can play these games at home with either dice or cards. Students should continue to practice their adding and subtracting at home even as we move onto different concepts. We will be working really hard on problem solving next week. Students need to really focus on finding clues in the questions and showing each stage of their solving process. I have placed the math problem from today in this post. Students can work on the Bonus Question.

In science, students have been researching this week and working on taking notes regarding the concepts of prisms and how light travels. They should continue the readings posted in the last blog to gain as much knowledge as possible. Next week students will be using their scientific understanding to solve a variety of realistic scenarios based on light and shadow.
Powered by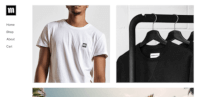 Create your own unique website with customizable templates.