​Students have been very busy this week as they began to review their strategies for addition. We moved passed our three-digit addition into the Grade four realm of 4 digits. Students are consistently adding up to almost 10, 000. We reviewed two new concepts building off of using base ten. The strategy we practiced for many days looks like:

5 643

+1 372

------------

5

110

900

6 000

------------

7 015

This strategy works through each place value system starting with:

3+2=5

40+70=110

600+300=900

5 000+ 1 1000=6000

They then find the sum of all these numbers. This strategy is longer than the traditional algorithm, however it saves all the regrouping to the end so they do not get confused.

On Monday the students have a four-question addition check in. They can choose ANY strategy for adding as long as they can show their thinking.

They can get practice from the following links:

http://www.sheppardsoftware.com/mathgames/Add%20Like%20Mad%20Math/AddLikeMad_easy.htm

Family Dice game dedicated to adding BIG numbers

http://www.contrib.andrew.cmu.edu/~flip/games/10000.html https://www.wikihow.com/Play-10000

Science

Students really worked to understand the difference between light sources and reflections of light. Students became quite capable understanding where the sources of light came from and how many reflections were involved.

For example:
Powered by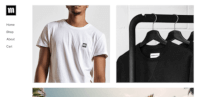 Create your own unique website with customizable templates.