Students are very excited to begin their science project this week. Students are searching for a small problem, situation or issue to solve by creating an item out of waste or recycled goods. This assignment is to be completed at home over the next two weeks. To supplement their at home work, students will be learning about the design process in class.
Here are the documents students need:
​

Powered by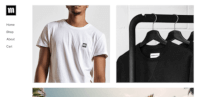 Create your own unique website with customizable templates.