This week, most students did their First Nations oral presentations in front of the class.

Oral language is the foundation of literacy. Through listening and speaking, students communicate thoughts, feelings, experiences, information and opinions, and learn to understand themselves and others. When students introduced their First Nations group to the class the audience listened and at the end of the presentation they were encouraged to ask questions. Both listening and speaking enable students to explore ideas and concepts, as well as to understand and organize their experiences and knowledge. They use oral language to learn, solve problems and reach goals. To become reflective, lifelong learners, students need to develop fluency and confidence in their oral language abilities. While many students were nervous about doing a presentation for their peers, the experience was invaluable.

Reading homework: The Fur Trade - Assigned Fri. April 6. Due Mon. April 9:
Powered by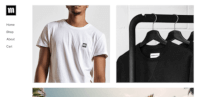 Create your own unique website with customizable templates.