On Monday of this week students had a spelling test. The focus of the weekly spelling word list was identifying and knowing the meaning of some frequently used suffixes. Through this study, students further developed their ability to apply knowledge of root words, and suffixes to understand complex words in context. As part of our weekly word work students write sentences using these words. On Tuesday when students got their tests back they edited and revised their sentences through feedback given by the teacher. They concentrated on meaning as well as use of punctuation, capitals, subject-verb agreement and proper verb tenses. Many students have made great strides in writing more complex sentences with fewer errors.
Throughout the week students were given time to complete the first portion of their First Nations project work. In this portion of the project work students have been locating information to answer research questions. They have used a variety of sources, such as maps, websites and the textbook. In small groups of four students they have been working collaboratively to communicate ideas and information in a posters. Students have been selecting appropriate visuals, to add interest to their posters and to engage their intended audience of peers. The due date for the posters was extended from Thursday to Friday.
On Thursday we began to discuss natural resources in Alberta. A major focus of Social Studies is learning to appreciate the variety and abundance of natural resources in Alberta. Students learned that we have both renewable and non-renewable resources that are important to Alberta's economy. We began to talk about oil production in Alberta and the importance of agriculture. Students began a mapping assignment based on the map of natural resources that appears below:

Powered by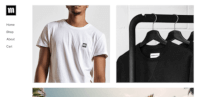 Create your own unique website with customizable templates.