In class this week students continued to identify and learn the meaning of some frequently used prefixes. They applied this knowledge to work towards reading unfamiliar words in context. The prefix words in this week's spelling list are ones students discovered through intentional cooperative learning activities done in class. Students put the words from this week's list into alphabetical order by first and second letter. Through doing this activity they became increasingly familiar with this method of looking up words so that they can more independently find information in glossaries, dictionaries and other such reference materials.

S

tudents also began project work this week on infographics. The word infographic is a blend of two words:

info

rmation and

graphics

. Infographics include visual images such as a charts or diagrams used to represent data. Students discovered that information can be recorded and presented visually in different ways. They had an opportunity to describe and compare different examples of infographics in class. Students discovered that good infographics are colourful, include lots of information, have titles, are easy to read, and use a variety of fonts in different sizes and styles. The observations of students will be used as a basis for evaluating the infographic projects that they make for class. Next week, Ms. Asis and Mr. Brewer will be collaboratively explaining in detail how to use the site easel.ly

www.easel.ly/

to create their own infographics. Students decided whether they would work together with another student or in pairs on this project work. Mr. Brewer and Ms. Asis will be randomly assigning each pair or individual to research about one of the six natural regions of Alberta. Students said that they would like to include information in their infographics about the landforms, climate, natural vegetation and wildlife in each region. As well, students will be including two samples of poetry about the region they research.

Next week on Thursday there will be a unit test on the natural regions of Alberta. To prepare, students brought home their green Social Studies duo tangs to review from. In class this week, students mapped some of the major landforms and settlements in Alberta. They will be tested on some of this material. The following map was used as a basis for this activity in class:
Powered by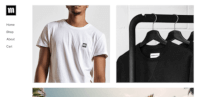 Create your own unique website with customizable templates.