Welcome to the 4E and 4F Humanities blog. In Humanities class, students will concentrate on developing literacy skills like reading, writing, viewing visual media and speaking aloud. I will regularly update this blog to explain about what grade 4 students are doing in my class. Please stop by regularly, as this is the place where you can find out about assignments and homework too!

In the first week of classes, students experienced a mini Day 1 and Day 2 schedule on Wednesday and Thursday in advance of the start of our regular daily schedule. I oriented students by explaining about expectations and routines in class. Students learned about two forms of poetry: Haiku and acrostic poems. In grade 4, learners experience oral, print and other media texts from a variety of cultural traditions and genres. We learned that the Haiku came originally from Japan. We viewed a poem by Matsuo Basho who was a master of this genre. Haikus contain three lines. The first line has 5 syllables, the second has 7 and the third has 5. Haiku poems are usually about nature though they need not rhyme. All students had an opportunity to write their own Haiku poem. Acrostic poems were introduced as well. An acrostic poem has the letters of a word written vertically. The first letter of a word written vertically is used to write a word or phrase that describes the subject. In the coming days and weeks we will find out about other genres of poetry and will begin our year-long study of Alberta in Social Studies.
Powered by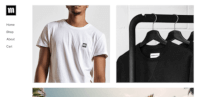 Create your own unique website with customizable templates.