Homework assigned: Fri. Jan. 12, 2018. Due: Mon. Jan. 15, 2018.

It was a very productive first week of 2018 for 4E and 4F students in Humanities. This week Mr. Brewer completed reading aloud the story Superfudge.

Students discussed the story and answered comprehension questions about it.

A particular strategy that we have worked on in class is making a mental picture or image in our mind as we listen to a story or while reading it to ourselves. This week students retold events from the story through the medium of drawing it. This strategy allowed students to summarize the events in the story as well as understand the connections among events, characters and settings. In a four-panel cartoon students were encouraged to retell the events in the final chapter in a logical sequence. They also drew a picture of a particularly funny event that happened in chapter 11 of the book. This helped them to demonstrate clear relationships between character and plot in the book.

Using the Internet students began to find out about a particular dinosaur they had chosen to research at the end of last year. Through this ongoing research students have been finding out how paleontologists discovered the presence of dinosaurs in Alberta. Indeed, the weekend homework assignment for Social Studies relates directly to this area covered in the curriculum. Through their research on dinosaurs, students have learned a great deal about when dinosaurs roamed the earth, what they ate and how big they were.

Over the weekend, students are encouraged to work on completing their dinosaur research. Students have been doing this research independently in class. You may log in to Google docs via your CBE student Username and Password. All students chose a dinosaur to research using this link:

www.kidsdinos.com/alberta

Below is a copy of the checklist we used in class to check that all required elements are in the research paper:
Powered by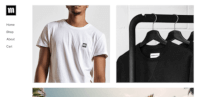 Create your own unique website with customizable templates.