In the first week of 2018, students in 4C and 4F received back a rubric on their French family trees. They were encouraged to show these rubrics to parents/guardians and have them signed. 4C and 4F then began a study of school and classroom supplies and furniture. In this unit called La Salle de Classe (The Classroom) students will be using the expression: "Il y a . . . " "Il y a" means in English: There is/are. On Wednesday and Thursday students were active in playing a French language game where they became familiar with the vocabulary we will study in this unit. Mr. Brewer encouraged students to connect new French words they are learning to the English ones they already know. This strategy is known as metacognition (thinking about thinking). It is a way for us to learn a new language by forming connections. Many of the new words students are now learning in French have cognates in English (cognates are similar sounding or related words). Thus, in French there is the word 'papier' which means 'paper' in English, 'une règle' means ' a ruler' in English. Règle is a cognate of common English words like
regulation, rule or regular in English. Students were taught how they can think of words like this so they can remember the word better. Note also that regent is another word for 'ruler'. Students are truly encouraged to make connections that work for them. In some instances making a mnemonic clue or a silly rhyme in your head can help you to recall words in a new language. In the coming days and weeks we will be creating a dictionary to show the words and doing presentations using the grammar and expressions from class.

Powered by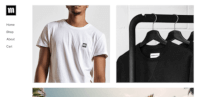 Create your own unique website with customizable templates.