On Monday students wrote their test on natural resources. All tests have been handed back to be signed and returned to school by a guardian. On Tuesday, students continued to learn about Alberta's National Parks. They were posed with the question: "should a new community be created in Banff?" We discussed the pros and cons of building new communities as well as the importance of National Parks. On Wednesday, students presented their viewpoint to the class. I could tell some students really practiced and listened to feedback as their presentation skills improved! Rubrics will be sent home today, Friday, November 24.

On Wednesday and Thursday we moved on to discussing 6 important landforms in Alberta and one man-made feature that dominates Alberta's landscape. These landforms are: hoodoos, rivers and lakes, the Rocky Mountains, Foothills, forests and prairies. The man-made item was an oil well or oil donkeys that can be seen in many places throughout Alberta. Students were shown pictures and had to try and identify each group of pictures and determine what they all had in common. They then made groups of 3 or 4 and worked on a plan to create a 3D model of one of the landforms. Students will begin building their landform on Monday and each group member needs to bring in specific supplies. I encouraged students to bring in found or recycled objects from home, like they did for their "Waste in our World" project, and not go out and buy things. The school will provide materials like: paint, paint brushes, glue, scissors, tape, very small amounts of plastercine and other small odds and ends. Below are some plans I am excited to see what the kids can create!
Powered by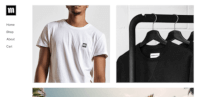 Create your own unique website with customizable templates.