On Tuesday, students shared something with the class about their Spring Break and we focused on asking others questions. Good questions show that you are interested, engaged and that you are listening to the person who is speaking. We talked about what makes a good question, trying to get information that wasn't given and that relates to the main thing they told. Next, students wrote in their journals about their break. Our goal for writing is 12-15 sentences in 45 minutes or less.

Ms. Reynolds, our student teacher, taught about the French influence in Alberta and how francophone settlers, like the grey nuns and missionaries, created schools and hospitals. She even talked about some French settlements like St. Albert, where I am from, and some influential French people like Father Lacombe. On Thursday, students wrote poems about themselves focusing on where they are from and who they are that they will continue next week.
Powered by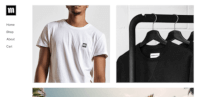 Create your own unique website with customizable templates.