This week our focus was on how people moved west to settle and populate Alberta from the east coast of Canada as well as from many European cities. We looked at how the railway being built significantly impacted how people moved to Alberta and changed the way people traveled. Students learned that the immigration department of Canada, CN and CP rail as well as rich, business owners were all influential in bringing people to Alberta. We watched a video on people stalled Grande Prairie by taking a treacherous route starting in Edson. Students learned how difficult it was to travel from place to place by horse and wagon. We also looked at many different forms of media like posters, booklets, pamphlets and newspaper articles that were created and sent overseas encouraging people to immigrate to Alberta. Students then began designing their own immigration poster in their creative journals. Their posers must be from the years 1880-1920 and must include pictures as well as words, sentences or phrases. We also talked about how advertising uses specific tactics to attract people to buy their product or pay attention to what they are saying by using things like colour, specific word choice and positive imagery. Below are some pictures of some rough copies.

On Friday, we had our second school wide design challenge day! This is a whole school initiative to get students to think creatively, solve problems and collaborate with others. Our challenge this time was for students to create an item you would find at a carnival that would be suitable for critters to use aka "The Critter Carnival!" Below are some pictures of their creations!
Powered by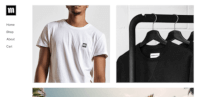 Create your own unique website with customizable templates.