Students continued to work on their immigration posters that they started last week. They were to make a poster encouraging people to move and settle in Alberta based off information in the early 20th century. This is a two part assignment. Once they finish their poster, they will also be creating a radio ad. Both their poster and the radio ad will be presented to the class on Wednesday, May 9. We looked at some techniques that should be included into their radio ad which are posted below. Students will be creating and rough and good copy of their radio ad but their good copy will be written by hand, not on the computer.

We also learned about the Ukrainian people in Alberta this week. 1 out of every 10 people in Canada has Ukrainian heritage and many of those people live in Alberta! Due to poverty, famine and the Russian influence in the Ukraine, massive amounts of Ukrainians immigrated to Canada and helped settle the West. There is a large portion of those people in Alberta due to the offer of free land and fertile farm land. On Friday, students made pysanky eggs to learn more about this special Ukrainian tradition.
Powered by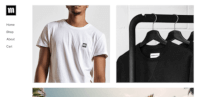 Create your own unique website with customizable templates.