​This week the students were busy creating their 3D models of a landform in Alberta. They also continued to refine their research strategies as they tried to isolate facts about at least 3 of these landforms. The landforms they researched were:
Rocky Mountains
Foothills
Hoodoos
Rivers and Streams
Oil Wells
Forests
Prairies

Students can continue their research at home on these landforms. Finding specific facts will be really important. Can you name a few specific mountains or rivers? Do you know interesting facts about them? By find these we will continue to evolve our research skills.

Powered by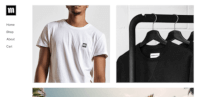 Create your own unique website with customizable templates.