As discussed in class, students must respond to question number one and two in sentence/paragraph form. They may use the green sheet provided for their rough copy and then copy their answers onto lined paper or type/print in a Word Document. Students may also submit their answers to me via Google Docs to: kalross@educbe.ca
For question number three, students may respond in any way - poster, Google Slideshow, diagram/sketch, poem or dramatic scene... the sky is the limit! Please let me know if you have any questions about this task. A reminder that the due date for questions 1-3 is on: Friday, May 25 by the end of the school day - 3:00 P.M.
Powered by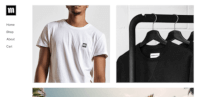 Create your own unique website with customizable templates.