We would like to welcome Ms. Chapman to our classroom. She is a university student from UofL. Ms. Chapman will be spending a month learning right beside us. This week the students were busy learning how to regroup with four digit numbers using base ten blocks. This process is very important as students are beginning to do larger computation questions soon. Base tens are a visual math tool to help students understand the concept of regrouping or (Carrying). Here is a visual:

Students can start searching their homes and environments for sources of direct light and also reflections of light. We will be focusing on these areas next week and understanding the differences.
Powered by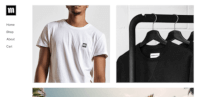 Create your own unique website with customizable templates.