Spelling list: Published: Feb. 5, 2018. Test: Mon. Feb. 12, 2018. Focus: curricular words: Social Studies/Language Arts + 'ee' words:

This week in Humanities students worked on completing their preliminary research about First Nations. Each student is in a group of 4 to research a select First Nation. Students are learning about First Nations in Alberta like the Stoney Nakoda, the Dene Suline, the Kainai and the Piikani (formerly Peigan) First Nations. We did the research using our text books and Internet sources. Students are learning about the culture of First Nations and how people adapted to living in different regions of the province. The types of resources available to the Dene in the Boreal Forest region differed a lot from the types of resources used by Plains First Nations. The types of dwellings and technology were dependent on the climate and the resources available in each region. Some Dene Tha' technology is snowshoes and sleds for moving about in the deep snow in winter time. It is noteworthy that the climate and vegetation of natural regions affect the material culture. Archaeologists can find remains left behind by people. These remains are called artifacts. In discussions in class we talked about teepee rings and the use of obsidian to create arrowheads or knives. In some instances old artifacts are known as historical cultural items as they were made in the past and are still currently in use by First Nations people.
In addition to our research, we did a lot of word work this week. Our spelling list includes words related to our current study of First Nations and the common 'ee' pattern in spelling. One noteworthy exception in the list is the word 'treaty'. A treaty is an agreement between two nations. Treaties were signed by the crown and the various First Nations in Alberta. An important goal is for students to identify and apply common spelling generalizations in own writing. Students used alphabetical order by first and second letter to write out the words, illustrated, defined and even wrote out words using letters cut from magazines. This was something they hadn't done before, but plainly enjoyed.
On Friday students engaged in a hands-on design challenge. In this activity they learned about working together in groups. A vehicle was designed for a specific purpose. This is a good prelude to our First Nations research as students again will be collaboratively working towards the goal of presenting to their peers the knowledge gained from researching their First Nation. Below are some pictures from this Friday activity. Students did a short reflection piece at the end of the activity:

On Friday the majority of students received their Term I report cards. Parents and children are encouraged to reflect on the successes and think about areas for improvement in the coming term. Parents/guardians can sign the envelopes on the line next to where it says Term One. There is no need to re-seal the envelopes. Please return the envelope to school with the signature. The same envelope will be used in Term II. The report card contained within is the property of parents/guardians.
Powered by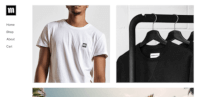 Create your own unique website with customizable templates.