Homework: Assigned: Fri. Feb. 2 Due: Mon. Feb. 5

Stories provide an amazing opportunity to bring history to life. Through stories, people share information, values and attitudes about history, culture and heritage. Stories are communicated through legends, myths, creation stories, narratives, dances, oral traditions, songs, music, traditions, and celebrations. In class this week, we have been reflecting upon the importance of legends and stories, particularly as they relate to our ongoing study of First Nations in Alberta. We learned this week that First Nations people have an oral tradition about hunting for buffalo. Before hunts, the Blackfoot people danced and prayed for good luck in finding the buffalo herds. When they captured a buffalo very little of it went to waste. Students learned that virtually all parts of the buffalo were used by First Nations people:
​

Uploaded from: https://sites.google.com/a/ghaps.org/weber-s-native-american-cultural-regions-centers/center-7-extension

At one time, millions of buffalo ranged across the plains of North America and were a major resource for First Nations peoples. Nowadays there are far fewer buffalo. We learned that buffalo were hunted for sport and profit in the 19th century. This led the buffalo to the brink of extinction and was a tragic circumstance for the First Nations peoples who largely depended on the buffalo for food and sustenance. Fortunately, in Alberta there are a number of provincial parks, protected areas and the national parks that are important to the sustainability of Alberta's natural environment. In these places, there are herds of bison. Wood Buffalo National Park is largely in Alberta with a northern extent into Northwest Territories. In this largest national park in Canada is a herd of more than 5,000 free roaming wood bison. Students in 4E and 4F looked at pictures of the park with Mr. Brewer and talked about the importance of the bison.
We have begun to write their own legendary stories in class. Students will go through the different stages of the writing process to plan their stories. This week we began at the pre-writing stage. We have been thinking about our topic, planning and brainstorming. Students have a provisional title for their stories, have an idea about characters, setting and story problem. They have begun to think about what will happen in the story. In the coming days we will begin drafting, revising and editing our stories:
Powered by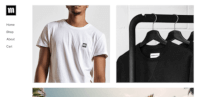 Create your own unique website with customizable templates.