Word Work homework: Assigned: Oct. 6 Due: Oct. 10, 2017

In Social Studies, students continued to learn about how natural vegetation, climate and landforms characterize each of Alberta's natural regions. As a class, students did a matching exercise where they looked at photographs of each natural region and attempted to match the photos to descriptions. Below is a picture showing the descriptions on the left in column A. In the column titled B students wrote down the number of the picture that they thought fit the description in column A. In Column C. they wrote down the reasoning for their choices. We took this up as a class. Most students could explain their reasoning. Finally, students were given the model answers we see in the picture below:

​

Reading comprehension strategies were discussed this week. Students were encouraged to ask questions as they read their own books and while listening to Mr. Brewer read aloud from Superfudge. Questioning is an effective means of monitoring reading comprehension as it encourages students to think actively as they read, focus on their purpose for reading and to attend to the meaning of texts. Certain decoding strategies were reviewed as well. Decoding is the ability to apply knowledge of letter-sound relationships, including knowledge of letter patterns, to correctly pronounce written words. Students learned about chunking words into syllables to pronounce them correctly. Knowing the meaning of some of the more common prefixes such as "un, pre, de, or im" were presented as a means to glean the overall meaning of new words. Weekend homework focuses on the meanings of several of the more common prefixes. When one knows that many words beginning with im have a negative meaning it helps to understand the meaning of words like "impossible" or "improbable". In class we studied the prefix 'in' which is a common variant of 'im'. Students discovered that while many words have 'in' at the beginning (e.g. indirect), they are not all in prefix words. Inukshuk and India both begin with the in, but neither of these words has a negative meaning.
When talking about reading strategies, Mr. Brewer introduced the five finger rule as a way for students to choose "just right" books:
Powered by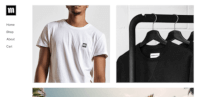 Create your own unique website with customizable templates.