Last week we started learning about Alberta's fossil heritage.

We watched a video on how fossils are formed. Students learned that fossils don't have to be bones but can also be imprints like from a plant. In order for a fossil to form, something must die (or leave an imprint) and then be buried. Over millions of years, layers of dirt, mud, or tree sap cover the bone and the pressure forces the air out of the bone. Minerals in the dirt then fill the spaces in the bone and this results in the bone turning to stone or fossilizing. Students wrote in their journals about what they already knew about fossils, paleontology and dinosaurs as well as what they would like to learn about this topic. Later in the week, they used two websites to find information about paleontology and fossils. Students also had to answer some open-ended questions on why they think these topics are important to Alberta. On Thursday, each student found an Alberta dinosaur they wanted to research and printed out its skeleton to be used for an art project we are starting this week. Due to the PD Day on Friday and skiing on Tuesday, it was a short week. This week students will research their chosen Alberta dinosaur and write a paragraph to accompany an art piece we will start.
Powered by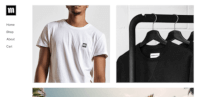 Create your own unique website with customizable templates.