On Monday and Tuesday, students learned about the voyageurs. The voyageurs were an important group of French men who made relations with the First Nations and explored Canadian river systems while assisting in the fur trade. Students learned how hard life as a voyageur was from watching a video produced by The National Film Board of Canada. We also looked at an educational website created by The Hudson's Bay Company who employed many voyageurs during the fur trade. We discussed many different aspects of voyageur life including their diet, clothing, job description and physical requirements. Students then wrote a diary entry as if they were a voyageur, signed at the bottom with a male, French name!

Over the next couple of days, students will be working on a creative writing assignment that builds on their story writing from the past few weeks. We will be reading a book called "The First Mosquito" and students will create a creature inspired by the types in the book. They will write a brief description of the creature, its powers and include a short story about it. They will draw out their creature using the style of the artist in the book. The illustrations are based off the art and legends of the First Nations groups in the Pacific Northwest. Once students have completed these elements in their journal, they will make a good copy of their creature in their visual journals.
Powered by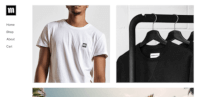 Create your own unique website with customizable templates.