2017-2018 yearbooks have arrived! If you have ordered a yearbook already, you will get your copy on Thursday, June 21st during Flex. If you have not purchased one and would like too, you are still in luck! We have 50 copies to sell at lunch on Thursday, $40 cash only. Once they are gone, they're gone!

​

June 12, 2018

Dear Parents/Guardians,

We are having a Multicultural Fair for students to celebrate diversity on Thursday, June 21 after nutrition break. Your child has been researching a country of their choosing. They have found out various facts about the country like the type of music, the flag, the traditional clothing, climate, etc. Students will be working in class on a poster or tri-fold to display their information. All students will get an opportunity to see the work of their peers as well as showcase their work. Along with the information and display, we are asking students to bring in something to represent the culture of their researched country like food, clothing or an artifact. This should be something authentic, like finding a recipe and making it to bring in to share, instead of drawing a picture of a piece of clothing. If you have any questions, please email your child's Humanities teacher.

Thank you for your support,

The Grade 4 Team


Students have been introduced to their Year End Assessment. This is a project that will take until the end of the year and is a culmination of their learning. All Grade 4 students will be creating a scrapbook called "The ABC's of Grade 4." Their job is to represent each letter of the alphabet with something they have learned this year in Grade 4 from each subject area. They will work on this project for two periods every day from now until June 26. On June 26th, they will share their project with their peers and present three letters to the class. Below is a link to the package students received as well as a calendar timeline indicating how much of the project should be completed each day as well as what we are looking for from their writing. Please contact your child's teacher if you have any questions or concerns.

​


​Achievement Exemplars:
Powered by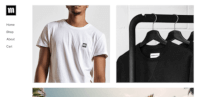 Create your own unique website with customizable templates.